Our Story
Curio was established in 2016 by David Bowser, a neuroscientist and business advisor with the aim of bringing together the creative and curious for human improvement, driven through the power of learning and development.
This curiosity has led to rapid growth. Featuring twice in the Australian Financial Review's Top 100 Fast Starters since 2016, we are now a global team of experts spread from California to London, Shanghai to Hong Kong, with our roots firmly planted where it all began in Melbourne, Australia.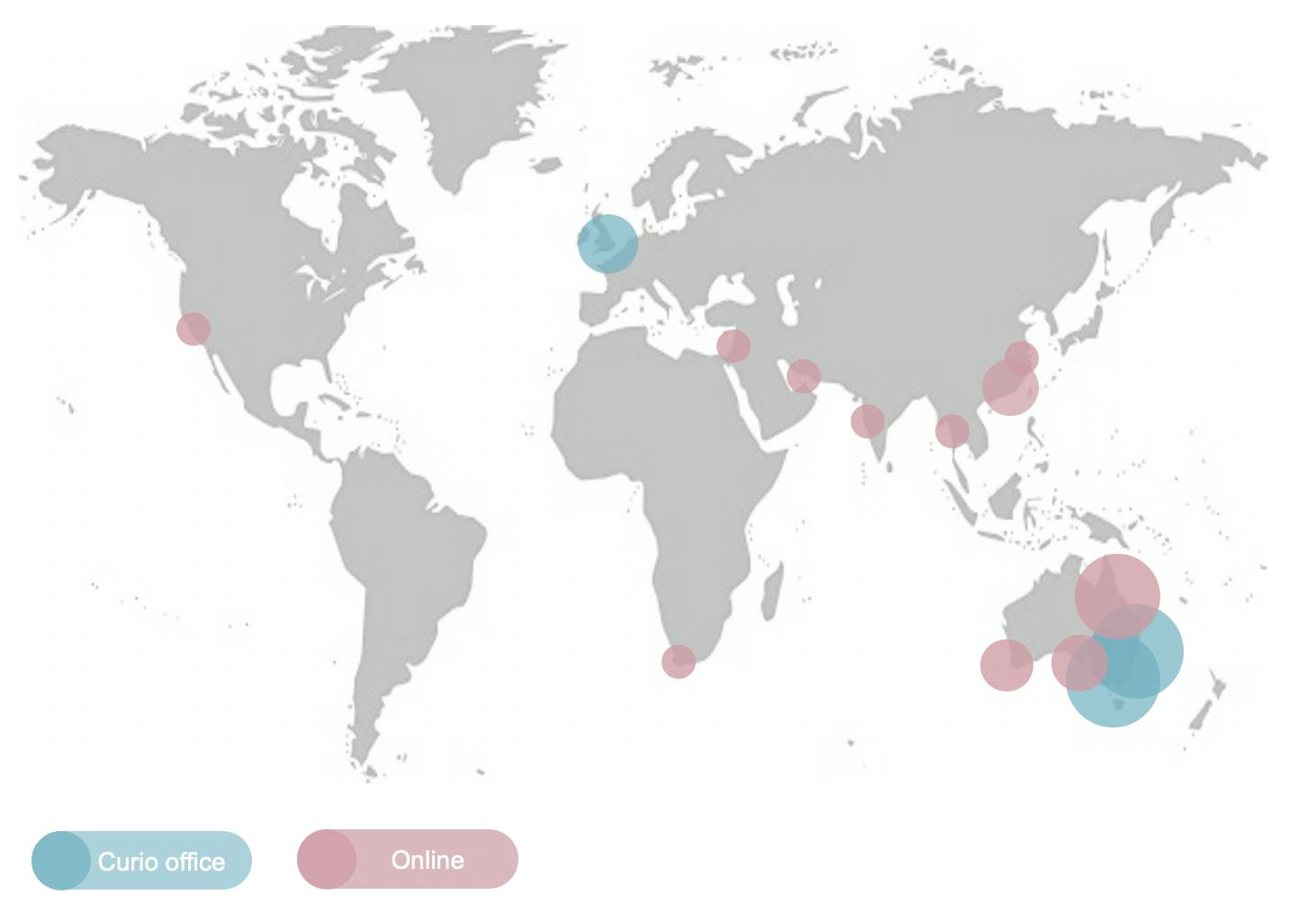 It is this innate curiosity that also drives us to understand how every aspect of education can improve. From course design and student recruitment to learning design, teaching and the technology that powers it: we are committed to making education work better.