CASE STUDY
Partnering with a leading technology university to build high-quality micro-credentials

Context
In 2020, Curio partnered with a leading technology university on a pilot project to develop a series of micro-credentials and provide expertise on the design and development of their micro-credential ecosystem.
The credentials enable the delivery of high quality, stackable postgraduate micro-credentialled content online, each representing 30 hours of learning. They focus on various themes of relevance to the professional market such as innovation, leadership, digital mindset, future of work, and influence and persuasion. The audience is post-experience learners and those wishing to upskill into areas of new industry relevance and 21st-century skill development. 
Our approach and key process innovations
Curio brings extensive experience in the micro-credentials space. We advise universities, training providers and professional bodies on the operating model, market strategy, and pricing of these credentials. We then work in partnership to design, develop and sometimes deliver these new learning experiences. Our approach is built on our experience in the development of thousands of hours of online learning for institutions all around the world, bringing the following principles as essential to creating transformational learning.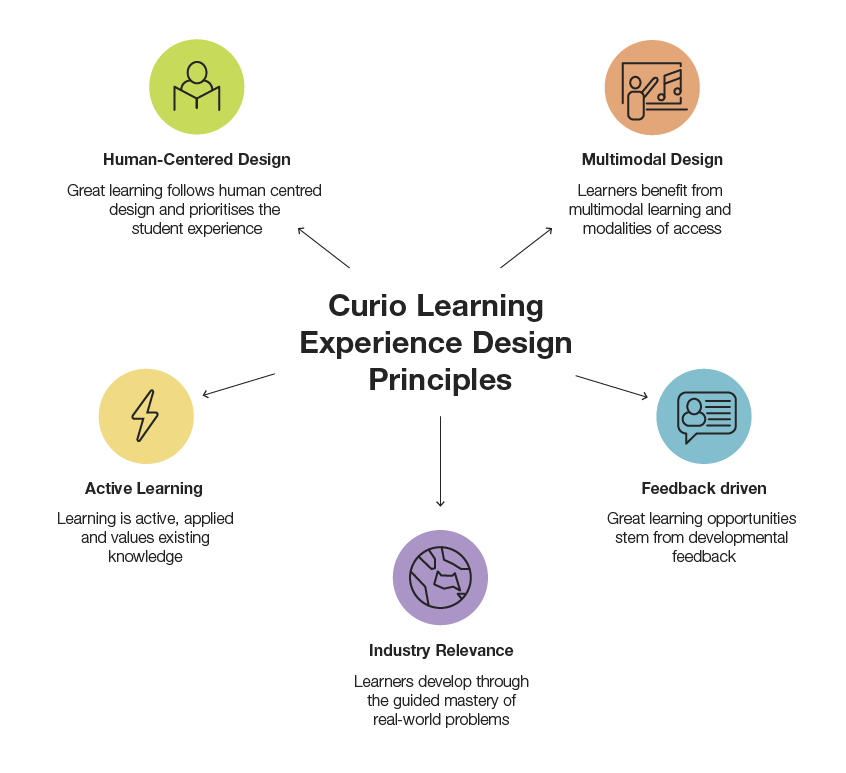 In the context of this project, Curio Faculty were initially recruited via the pool of qualified subject-matter experts, who are also long-time online educators and facilitators for some of Australia's leading universities. Designing a self-directed fully asynchronous credential requires a certain calibre of skills which our Curio Faculty and facilitator community were able to deliver upon. Curio Faculty team members alongside a team of learning designers met with internal project teams to gather an understanding of the overall course structure, specific requirements for the micro-credentials and ways of working. Once the needed product was fully understood, we were able to put together a concrete student-centred learning sequence, including a blueprint that could map the entirety of the micro-credentials suite. Finally, we built the creds in the Canvas learning management system and created an engaging learner experience consistent with the universities' brand style guide and LMS templates.
Overall, this process was very light-touch on the academics involved, and we were cognisant of overloading academics who were time-poor in this context. A key project success: 6 credentials developed in 12 weeks with minimal disruption on the workflow and capacity of academics involved.
A relevant and robust product outcome
The following learning sequence model and course pedagogy principles and philosophy supported the 30 hours of student self-directed learning, built around required and professionally aligned learning outcomes. They also had a high emphasis on reflective journaling, connections to industry and sector practice, social discussions, and short-cycle activities of shorter duration to assist after-hours working professionals. The bespoke instructional activities of each credential varied from learner-to-learner type of activities to learner-content activities. 
A variety of assessments were also used with opportunities for practice to ensure mastery learning of the defined learning outcomes, hence learners had to model comprehension and achievement through formative practice quizzes linked to each item in the course. The idea was to intersperse practice with instruction as this keeps learners actively engaged through metacognition and self-regulation. If a student is made aware of their progress at regular intervals, they can self-diagnose if and where they require more support, in which they are encouraged to read supplementary materials. 
Each course ends with a practice activity where learners are asked to consolidate their learning and bring together evidence of development across the credential. This often was to produce something new and in relation with their direct professional or personal context, and an artefact that had real translatable value. 
In terms of media and interactive learning elements, all activities were thoughtfully integrated to support and enhance course content, to break down large amounts of information and to help with learner's ability to locate their insight in "the real world".
Key people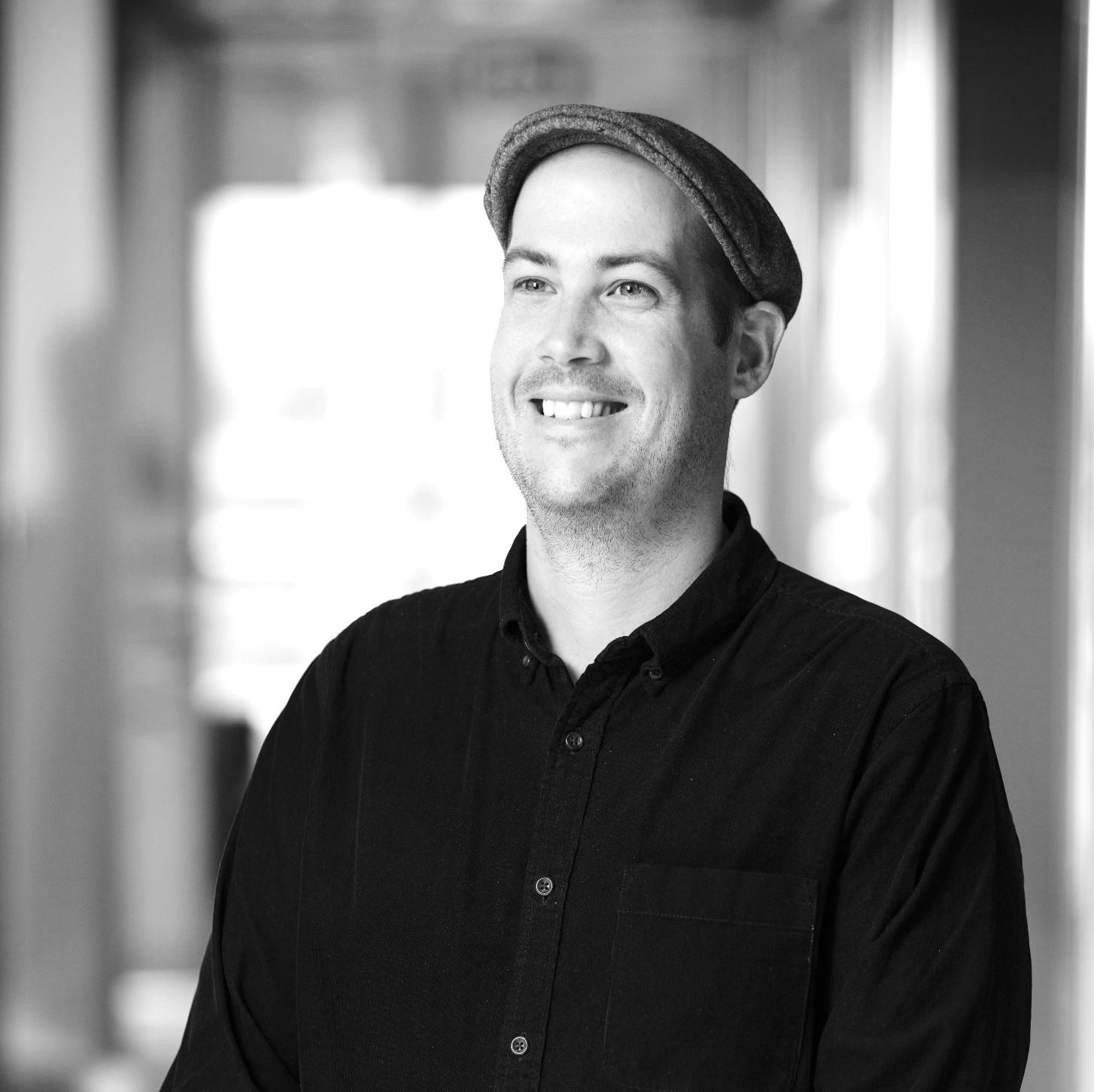 Tom Whitford
Learning design lead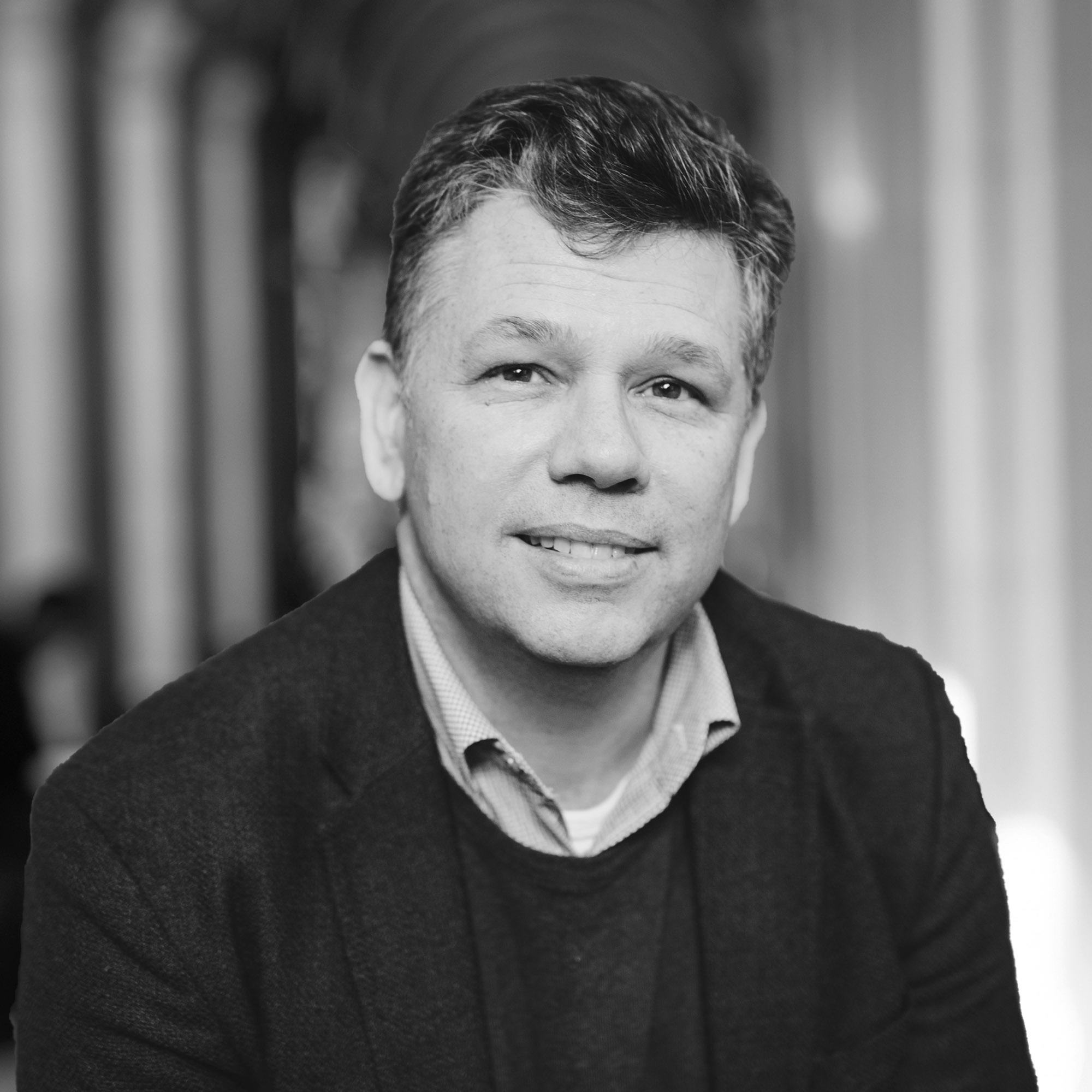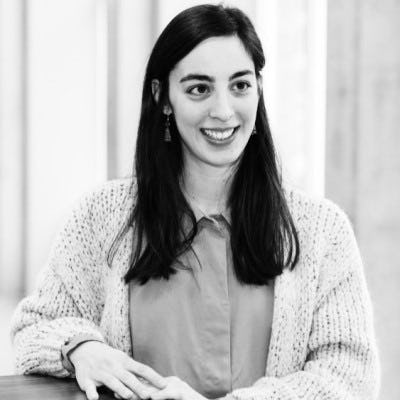 Sevasti Oxyzoglou
Learning designer
Latest news