ARTICLE
Register your interest now! Putting the 'Human' into Online

The turmoil of 2020 has forced higher education institutions to shift from traditional face-to-face delivery of lectures and seminars and rethink how they can teach remotely. With this quick action taken by many universities, people's livelihoods and jobs have drastically changed, and for many not for the better.  
When it comes to online learning, moving online at a rapid scale has meant some hasty decision-making by universities. Choices made regarding technology and pedagogy arguably haven't always made the most of the many avenues available in online learning. 
As part of widening the conversation with our peers and colleagues, we are launching a series of podcasts, articles and webinars centred around the importance of addressing the often over-looked 'human' element, as institutions shift to online teaching. 
But this raises questions around the quality of 'human' interaction students typically even experienced prior to the shift online. For example, although it is only until now lectures have become Zoom meetings, it is evident that students felt disconnected from their teachers even though there was  face-to-face interaction. The structure of courses, mixing synchronous lectures with an emphasis on self-managed independent learning distances students away from their teachers. Students often felt they were limited to short windows of when they can interact, either by speaking out in a lecture hall or a 2 hour a week open door, options which do not work for everyone. 
So what is the 'human' element we are talking about? It is essentially what makes someone unique, their gestures, emotions, interactions, body language, personality, conversations. In online learning, it is these interactional moments that would typically enliven face-to-face classrooms which have become devoid. As we are now 1:1 with our screens, gestures have come to 'raising your hand' on MS Teams, a laugh has become an emoji, an explanation becomes a YouTube video, and a quick 5-minute group discussion has become a preassigned break-out room on Zoom. And yes, these tools are great, but they can restrict us in showing what makes us unique.
In this content series, including webinars, podcasts and thought-pieces from the Curio team, we aim to understand what students want and what they need during these changes to their valuable education. What can institutions do to help the transition into online a healthy and seamless process? How can academics and teachers adapt to the removal of human interaction in the classroom and how can they sustain learning communities for their students via video call software? 
Register your interest below and we'll be in touch with registration details for upcoming webinars, download links for podcasts and the latest thinking from the Curio team. 
Why sign up?  
The webinars are free and welcome anyone and everyone 
The podcasts are an easy way to digest some important knowledge on your morning walk from the people which matter 
You can get involved in topical discussions which can help you make a difference 
You will learn about what's happening in the education sector  
Keep up to date with Curio!  
Register your interest:
Key people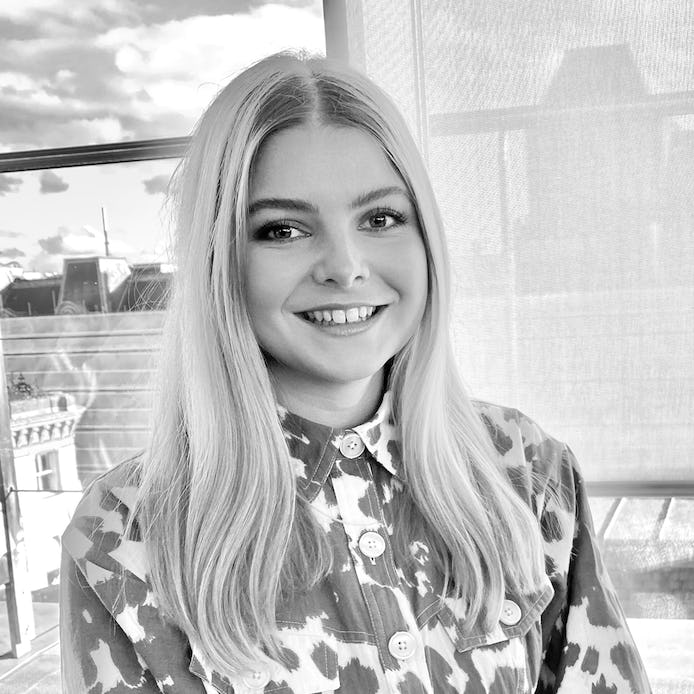 Georgina Statham
Project coordinator
Latest news